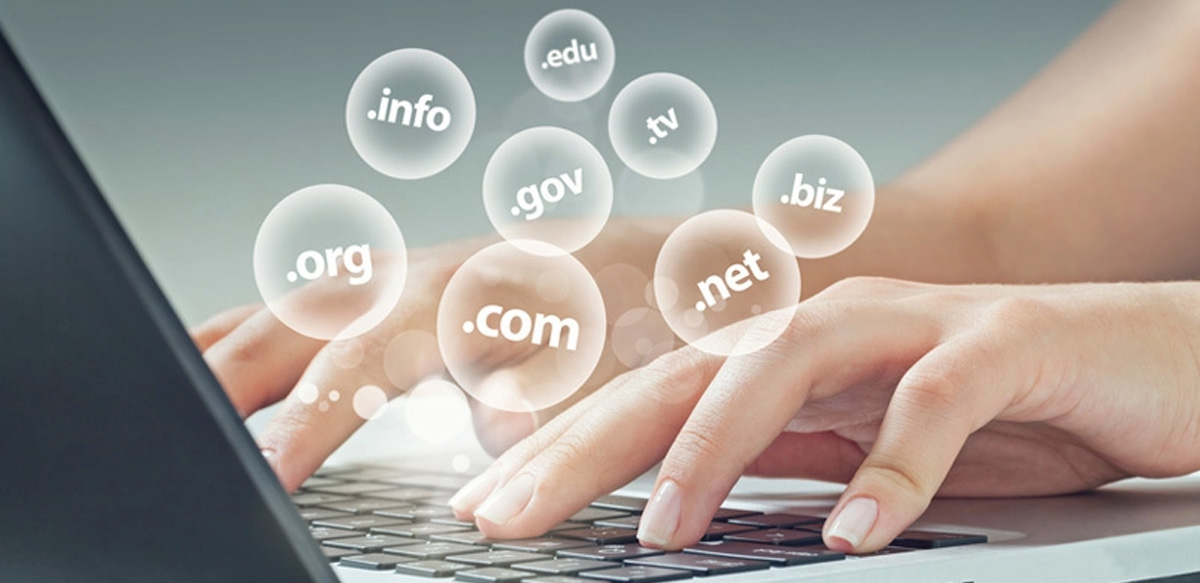 Jan 05, 2021 | By Crayo Tech
Domain Registration: how to find affordable domain names
Getting your business launched into the digital landscape can be challenging, requiring a lot of planning and investment. For starters, you won't get too far without a website. And in order to get it up and running, you're going to have to decide on a name and have it registered.
But you shouldn't choose any name just because it sounds right. After all, your domain name identifies your online business and is the first impression visitors get about your company. With countless websites seeking the attention of the same consumer base, you need to pick a domain name carefully.
Why is your domain name so important?
It is the permanent address of your website, giving you an online identity that will make you globally recognizable. Just like your own name, a domain name makes it easier for people to remember your business.
As a unique identifier of your online presence, it needs to be memorable and easy to type. And since your domain name represents your business, it can help:
Improve online recognition and build awareness

Add credibility to your brand.

Enhance SEO efforts.
Above all, anyone with internet access can now find information about you and what you have to offer. So as a developer, how should you attempt this?
Simple, all you need to get your domain registered.
Domain name registration involves reserving a name on the internet for your business. Unfortunately, it is not permanent. Often, it is valid only for one year. However, as long as you keep renewing, it will remain yours.
What's in a domain name?
A domain name is made of two main parts that are separated by a dot. The right side is known as an extension or top-level domain (TLD), while the left side is the name you chose for your business, also known as the second-level domain.
There are 200+ domain name extensions. Common generic domain extensions include:
.com for a commercial organization

.edu for an educational institution

.org for a non-profit organizations

.gov for government web pages

.net for network support centers

.info for information service providers
Extensions are more than a string of letters. They help explain the type of business you are running. More importantly, the price for a domain name registration is determined by its extension. The most commonly used extension is .com and is also the most affordable one.
Forward-thinking business owners take the initiative to register their domain names across multiple TLDs. This helps prevent other businesses from purchasing the same domain name with another extension. And it also helps circumvent any copyright issues later on.
In this blog, we will focus on ways to find affordable domain names for your business and help you stay within your budget. Launching a website often comes with hidden costs. And it's easy for the numbers to add up, especially if you are dealing with a larger website with a number of capabilities.
Ready to get started on purchasing a cheap domain?
Before we delve any deeper into this topic, you need to understand that every business owner has a distinct budget, and hence, a different definition for the word cheap. How do you define cheap?
For me, a budget-friendly domain is one that falls under $15. Having said that, do not price become the sole determining factor. You do not want to sacrifice quality over a few dollars.
Now back to how you can get a great domain for a great price.
1. Find the perfect domain
The first choice for most commercial business owners is a ".com" domain. But sometimes, the domain name you have in mind is already taken. This, however, does not mean you should settle for weird options.
When buying a domain name,
While you may think this is the easiest solution to the problem, it is not so. It's hard for people to remember the position of hyphens, especially if you use more than one. The worst part is that if your competitors have a domain name without a hyphen, and your target audience Google's a business name, your target audience may simply end up landing on your competitor's site. Furthermore, brands that use hyphens in their domain names appear unprofessional and low-budget, damaging the brand image.
People can get easily confused about whether to spell out the number or type it as a digit. More importantly, using a number in the domain name gives off an amateurish vibe.
Don't use words that have more than one spelling
People could make spelling mistakes and end up on the wrong site. And you do not want to negatively influence UX from the get-go.
Search for domain names with other extensions
After .com, your next option can be .net, .co, .biz, etc. version of the domain name. In fact, a local business that only serves in a particular geographical location can use an area-specific extension, such as .jp is the extension for Japan and .de is for Germany.
But before quickly settling on one of these options, make sure that you check that other well-known brands do not have the .com version. This will ensure that there are no legal implications, as mentioned above.
2. Don't opt for generic names
Consumers remember a brand from the value it offers to them. You want to tie your domain name to that experience and make it memorable. Therefore, you need to avoid generic domains such as dentist.com or car.com.
Reasons not to consider generic domain names are:
They aren't catchy enough. You'll need to put up a lot of branding and marketing to make your generic name memorable. Even then, it will be the product or service you offer that makes your business noteworthy, not the name itself.

Google prefers to rank branded domain names over generic ones.

Premium domains can be costly. They can sell for thousands of dollars. For instance, Camera.com sold for $1.5 million while Banks.com sold for $1.3 million. And you simply do not have this amount of capital.
3. Register in the right place
You can acquire a low-cost domain name from countless sites. But do not purchase from an unknown domain registrar. With little information about the domain registration and hosting company, it's hard to predict what kind of customer support they may offer and whether they have the capabilities to provide 24/7 assistance. And you cannot afford to save a few bucks at the expense of customer support.
So what affordable registrars should be at the top of your list?
GoDaddy

BlueHost

Domain

HostGator

Hover

Namecheap

SiteGround
4. Make a longer commitment
As an entrepreneur, you should look at domain registration from every angle. Being pennywise can help you find the perfect deal from the get-go and set you apart from the competition. Where a business is concerned, every cent counts.
So purchasing a domain name for a couple of years instead of only one can be beneficial for the following reasons:
Often, an established registrar will offer a discounted price to clients who are interested in signing on for multiple years. Why not avail the lower rate of investing in your business's website by thinking of the long-term benefits.
A multiple-year contract means you have one less thing to worry about every year. But just remember to renew the domain name before your agreement is up!
5. Have you heard of auctions?
Believe it or not, domain names can get auctioned. You just might be able to find a cheap domain name through auction sites. Again, you need to be careful about choosing a reputable auction site. Consider one that offers a buyer protection plan. Some good ones include GreatDomains, Bido.com, and Afternic.com.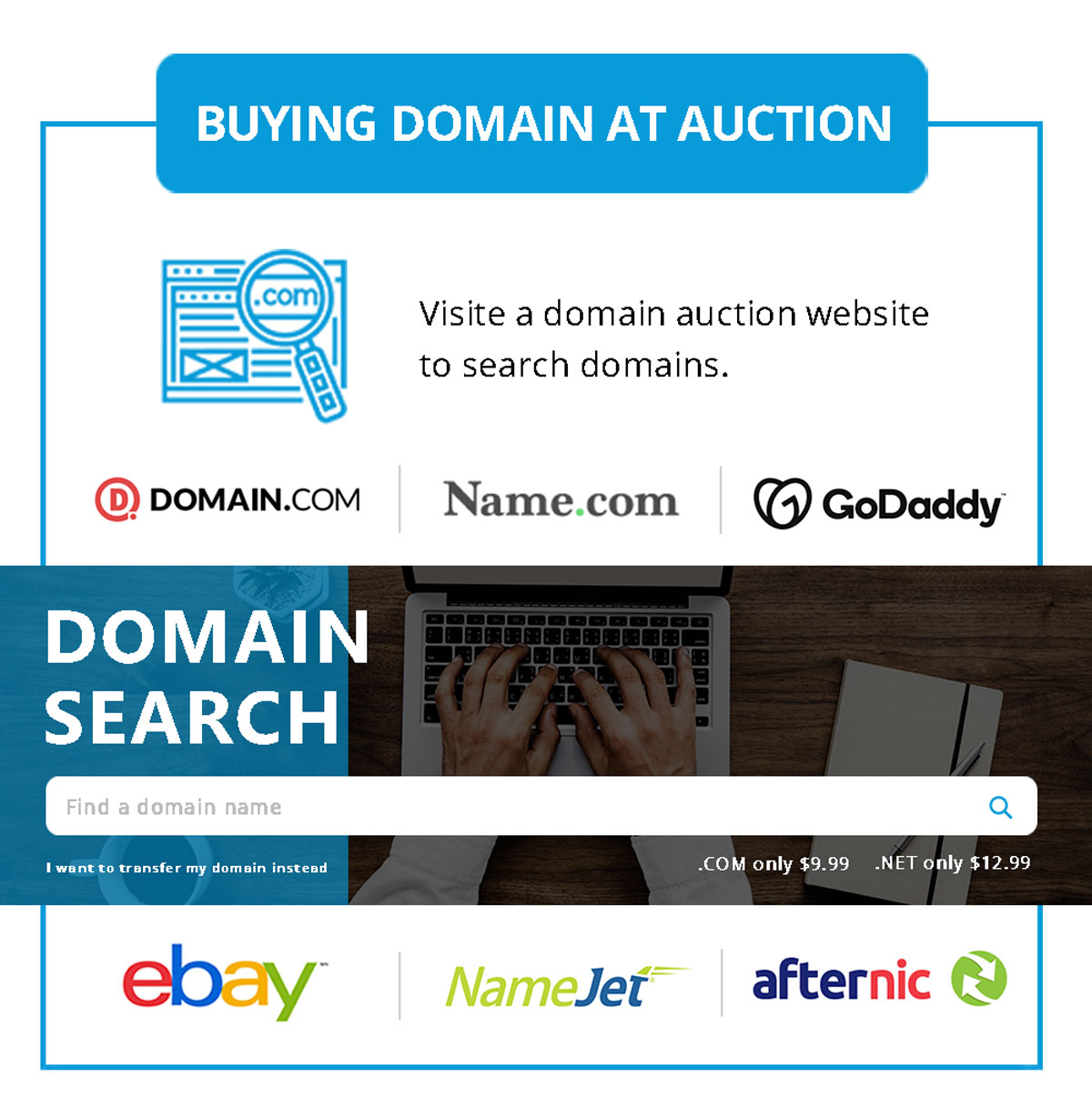 Numerous domain names are deregistered and repurchased regularly, so there are many domain names available for resale. However, when buying someone else's domain, you should first find out who the owner is. Check the latest records and inquire about its availability. It's also important that both parties are protected while payments are cleared, and the domain is transferred.
It's a wrap
Finding a unique domain name is challenging as it is. But when you finally clear that stage and head over to domain registration, you need to be vary of what you are agreeing to. Not everything that appears cheap at first glance will necessarily remain that way.
Make sure to inquire about renewal costs and whether your domain registration will be automatically renewed every year. And while you are searching for cost-effective solutions, you should ask about any additional services they offer, such as hosting options. Will there be any charges if you decide to change hosts later on? Before making a final decision, make sure to read all the fine print.
Once you've found the perfect domain name and finished registering it, you're on your way to developing your website. However, you should always employ the services of a professional, experienced web design and development company like Crayo Tech to ensure you create the best website for your business.